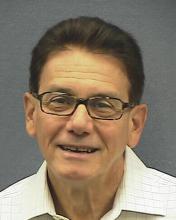 Joe Molinari has over 30 years of business experience in sales, marketing, real estate development, process management and training. At Air Products and Chemicals, Joe achieved annual sales growth over 10% in the key markets he managed. He has established and integrated alternative channels (inside sales, e commerce) for b2b customers which reduced support costs by $3 million. As Global Process Manager, Joe created and deployed a process management infrastructure which improved productivity by $1 million, reduced cost to comply with Sarbanes Oxley (SOX) by 50% and implemented an SAP based Enterprise Customer Complaint process resulting in a 5% absolute improvement in customer loyalty metric.
Most recently, Joe built a training organization for newly established global shared service centers. Key deliverables included 20 curriculums covering both transaction and soft skill training for 1,100 employees which improved employee time to competency by 30% and improved employee retention by 20%. Joe pioneered the use of blended learning within the organization which reduced training costs by 25%.
Joe is the founder of Joseph R. Molinari and Associates which provides training and project management services, a Consultant in the Lehigh University Enterprise Systems Center and an Adjunct Professor at several colleges including Lehigh University. At the Lehigh Enterprise Systems Center, he assists with new business development and is a mentor/project manager for sales/marketing and Order to Cash process related projects.
Joe holds a Chemistry degree from Rutgers College and an MBA from Drexel University. He completed Executive Education courses at both Duke University Fuqua School of Business and Kellogg School of Management.
Joe served as a Board member and past president of the, Council on Alcohol and Drug Abuse and raised $600,000 to purchase and rehab a building for the organization. He served as a board member for the Big Brothers Lehigh Valley from 1985-1990 and was Lehigh Valley Big Brother of the Year.