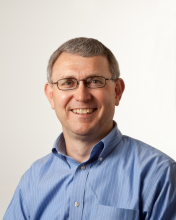 Dan Hudish has broad business experience gained from 35 years of employment at Avantor Performance Materials (previously Mallinckrodt Baker Inc. and J.T Baker Chemical Company).  His diverse past responsibilities have included:
Vice President, Strategic Development
VP & Program Director, Global ERP Implementation
Business Director, Microelectronic Materials
Business Director, Laboratory Products
Director of Materials Management (Planning, Procurement, Logistics)
Production Manager – Acids Distillation & Packaging
Director of Information Services
Dan's consulting engagements focus on optimizing people, processes, tools, and metrics.  Areas of expertise include:
Business systems analysis, including work process definition and optimization
Analysis of data requirements, organization, and quality
Preparation and planning for  ERP system implementation
Data preparation for performance dashboards, KPI's, and analytics
Establishing processes for strategy development, deployment, and tracking
Marketing strategy development and execution planning
Organization alignment and candidate evaluation using Requisite Organization concepts
Due diligence support for acquisitions and divestitures
Dan graduated summa cum laude with a Bachelor of Science degree in Mathematics & Computer Science from the University of Pittsburgh and earned a Master of Business Administration degree from Lehigh University. He also completed executive management courses at the Northwestern University Kellogg School of Business and at the Executive Education Center of Babson College.