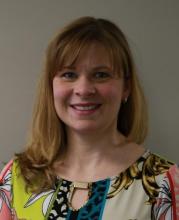 Lehigh University- MBA in Marketing; Pennsylvania State University - BS in Mechanical Engineering
Cindy has worked for 10 years in various engineering capacities in the utility, semiconductor, and medical industries, before switching gears, and completing her MBA at Lehigh.  She then became a product marketing manager for Lucent Electronics Optoelectronics group.  She managed the silicon waveguide technology from development through product launch.                                                          
Cindy's experience in engineering, marketing and product management is combined with excellent interpersonal skills.  She is an experienced negotiator and change manager, very important to this project where employees have been working the same way for decades.  Cindy has led many successful ESC projects over the years, demonstrating excellent project management and engineering skills.