H. Robert Gustafson, Jr. "Gus"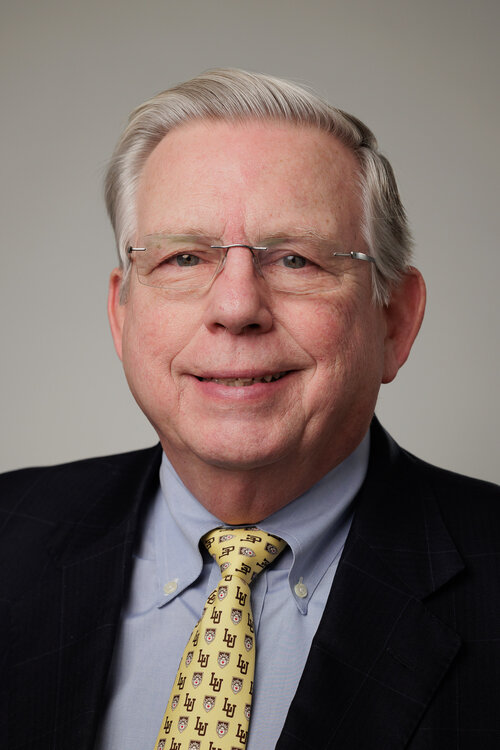 Managing Director and Senior Fellow-Leadership Development 
Co-founder, Millbrook, Inc.
Manufacturing experience with P&G and Pepsico.
International sales and marketing experience with entrepreneurial companies.
President-Lehigh University Class of 1974, King-of-Tailgates
BS-ChE, Lehigh University; MS-Dynamics of Organizations, University of Pennsylvania
Victor See "Vic"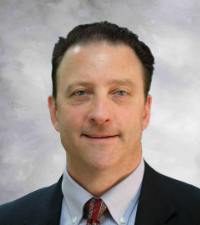 Senior Fellow
Retired U.S. Navy Rear Admiral responsible for $7B Navy Space satellite programs 
Senior Vice President:  Major systems/software engineering firm supporting DoD and the Intel Community
Designated Major Program Manager (MPM) Defense Systems Management College, helicopter pilot
BS-Oceanography/Physics, US Naval Academy; MS-Aeronautical Engineering, Naval Postgraduate School
Joseph J. Munley, Sr. "Joe"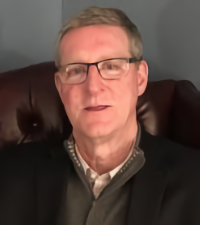 Senior Fellow
Retired Executive VP-Global Manufacturing, ABEC, Inc.
Thirty-seven years of experience with senior level leadership roles, both domestic and International. Responsible for business management, operations, sales, continuous improvement and product management
BS-Chemistry/Business, University of Scranton
Gregory E. Paul "Greg"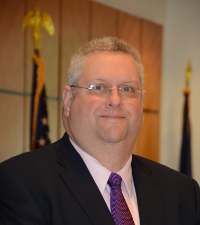 Senior Fellow
Retired CTO, Martin Guitar
Founder-Stonegate Consulting: Serving PA family businesses
Founder-Drone-based videography and mapping business
Office official for the AHL Lehigh Valley Phantoms
BS-Chemistry/Business/Philosophy, University of Scranton: MBA-Operations, University of Scranton
Thomas W. Brinker "Tom"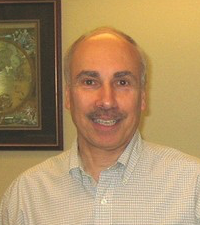 Senior Fellow-Advanced Analytics
Retired Director- Enterprise & Analytical Solutions, Air Products and Chemicals, Inc.
Led the Decision Sciences, Business Intelligence, Knowledge Management, Enterprise Value and Transportation Management Program groups. His areas of expertise are operations research, analytics, supply chain modeling, logistics, and IT applications development.
BS-Industrial Engineering, Lehigh University; MS-Industrial Engineering, Lehigh University
Charalambos A. Marangos, PhD "Charalambos"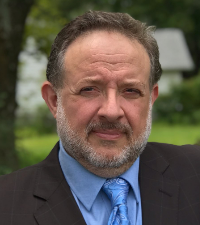 Senior Fellow
Founder, Zephyros, Inc.
Operations Research Adjunct Professor, Industrial and Systems Engineering, Lehigh University
Teaches courses in AutoCAD, Data Analytics, Engineering Statistics, Optimization, Engineering Minor
PhD Industrial Engineering, Lehigh University
Laks Srinivasan "Laks"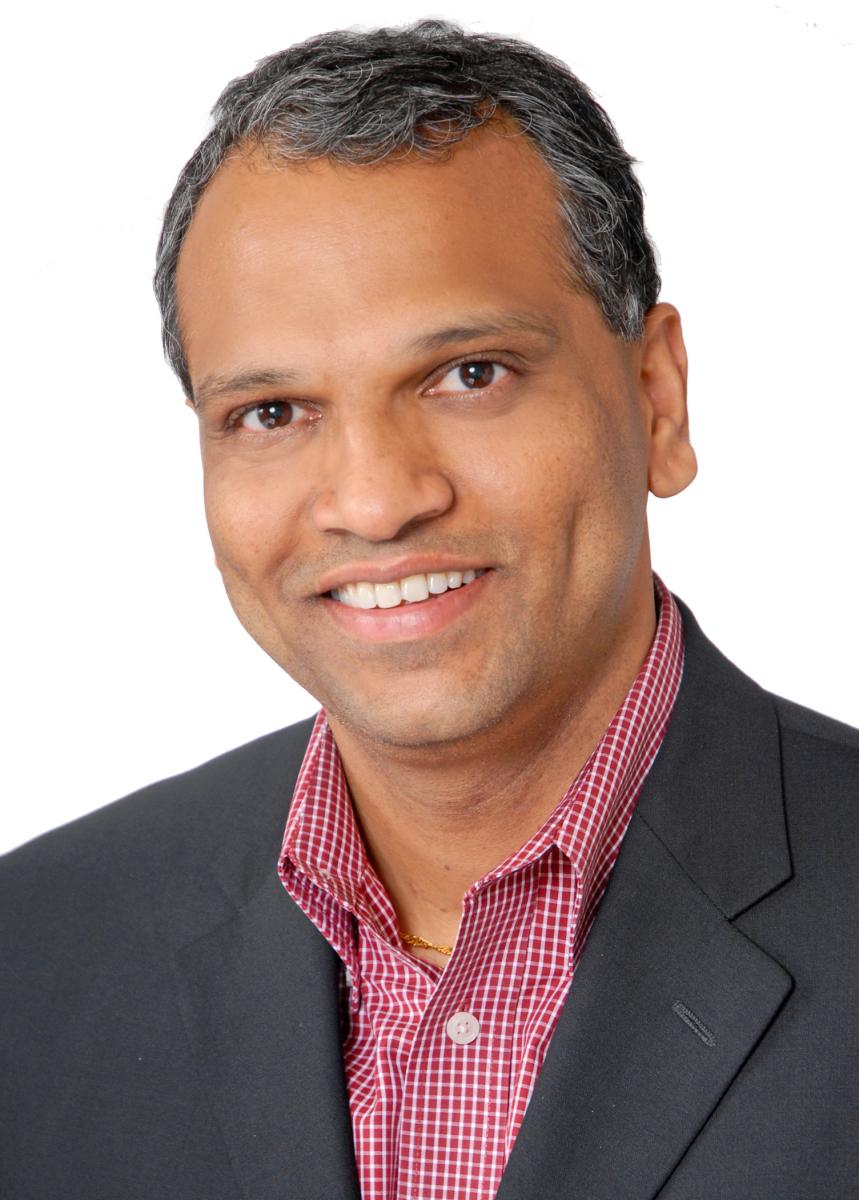 Senior Fellow
Co-Founded Return on AI Institute with Tom Davenport to advise and educate enterprises on maximizing economic and social value from Data, Analytics and AI
Formerly, COO, Opera Solutions, an applied AI solutions company with 500+ employees globally; winner of the Netflix Prize and several Kaggle AI competitions
Product and Innovation executive at FICO (NYSE: FICO) and management consultant at Booz, Allen, Hamilton
BS, Electrical Engineering, NIT, India
MBA, Entrepreneurial Management, Finance, Wharton
William T. Henry "Bill"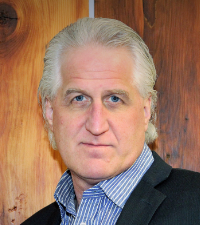 Senior Fellow - Analytics
Founder - pH-Analytics, a consulting firm for corporate improvement using advanced analytics, R and SPSS Programming in clinical/experimental/business modeling
BA-Experimental Psychology, La Salle University;  MA-Agency Psychology,  Kutztown University;  PhD candidate-dissertation accepted in experimental design, Capella University
Arthur H. Anderson, Jr. "Art"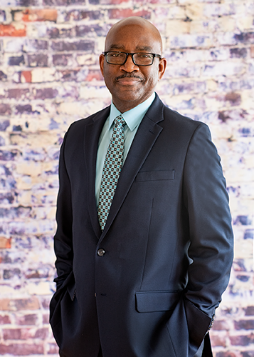 Senior Fellow
Retired Director–Global Business Services, Air Products and Chemicals, Co. Responsible for the SAP implementation of the Global Electronics Division
Thirty years of experience in sales and marketing with product and regional P&L portfolios. Assigned corporate leadership roles in customer engagement, e-commerce, and global business services. 
BS-ChE, Syracuse University; MS-ChE, Howard University; MBA-Marketing, City University of Seattle
Scott H. Kress "Scott"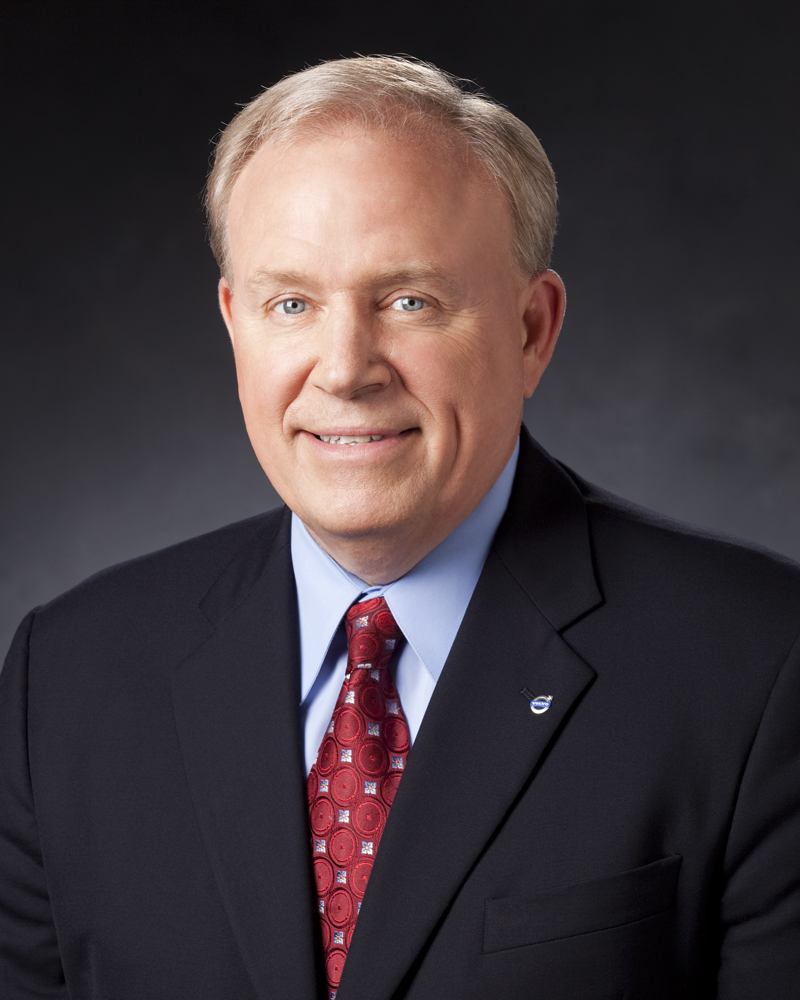 Retired Senior Vice President of Sales and Marketing, Volvo Trucks North America.  Set new records for simultaneously driving revenue growth, profitability, and market share.
Board member of multiple industry and Volvo Parts NA Board of Directors
BS-Management and Marketing, Lehigh University; Harvard Business School Executive Courses-Strategic Negotiations, Competition and Strategy, Global Marketing Strategy
Richard K. Ross, Jr.  "Rick"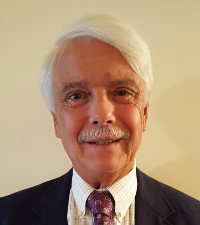 Senior Fellow
Retired National Director, KPMG Transportation/Logistics Consulting Practice
CFO for numerous companies from startups to international construction and manufacturing entities
BS-Economics, Lehigh University; MBA-Lehigh University; Certified Public Accountant
John Oetting "John"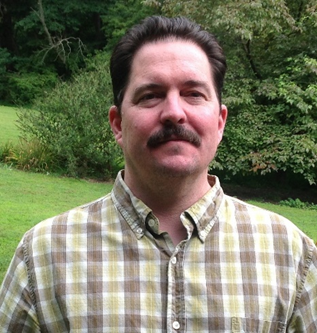 Senior Fellow
Retired Next Generation Technology Architect, Inventor & Strategist, Lead Member of Technical Staff with At&T/Bell Labs
Holds over 25 patents in Spatial Computing and Virtual/Augmented Reality (xR), Network Operations Automation, SDN, Service Robotics, Cloud Computing, Mobile Networking and IoT.  Invented the platform which manages >70% of the world's mobile network components and their >11billion user devices (ONAP/ECOMP).  Co-founded JuxtaHub, a 35,000 sq ft community arts and innovation center in Emmaus PA.
BA-Communications, University of Missouri.  MS-Information and Communications Sciences, Ball State University
Bryon D. Boos "Bryon"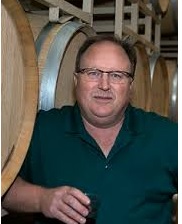 Senior Fellow
Retired General Manager Northeast Regional Manufacturing, Behr Process 
Increased production from 8 million to 24 million gallons per year to become the largest volume, highest productivity, and lowest cost producer among eight Behr Paint manufacturing facilities.
Co-founder, BoosRock Winery:  Produces 35,000 bottles/year of high-quality wines.
BS-Agriculture, The Ohio State University
Richard H. DeMoll "Rich"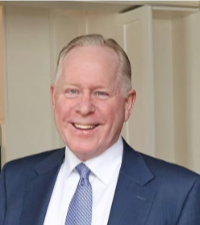 Senior Fellow
Retired Chief Financial Officer, Dun & Bradstreet and Partner-Deloitte Consulting
Former Partner-EY Consulting Finance Transformation Practice, former Specialist Executive-Deloitte Consulting Blockchain Finance Practice, former Global Managing Director-Hewlett Packer BPO business, former VP Global Finance Solutions & Transformation-IBM Cognitive Process Services
BS-Economics, Lehigh University
John G. Englesson "John"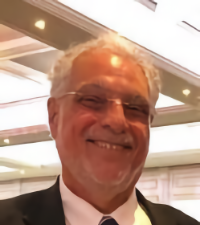 Senior Fellow
Co-Founder, EVP & Chief Strategic Officer, Integrity Business Services, LLC
Co-Founding Director & Audit Committee Chair-Embassy Bank for the Lehigh Valley
Co-Owner, Chief Operating Officer & EVP-The Chadwick Family of Telecommunications Companies
BS-Chemistry (Engineering College), Lehigh University; MBA, Lehigh University
Cari A. Schmitt  "Cari"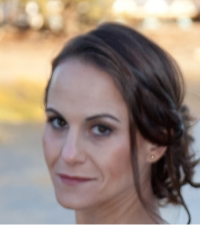 Fellow
Former Marketing Director - ViiHealth
Marketing and Business Development Consultant
BS - Marketing, Bucknell University;  MBA - Lehigh University
Robert S. Thomson, III  "Bob"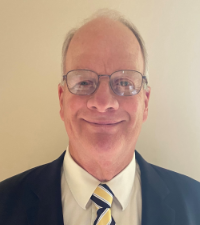 Senior Fellow
Retired Regional Manager, Ben Franklin Technology Partners of NE PA, investing in and monitoring early stage technology companies
Board Member and Chair of the Sustainable Energy Fund
BA-Natural Sciences, University of Pennsylvania; MS - Mineral Processing Engineering, Pennsylvania State University; MBA - Lehigh University
Michael Liberman "Mike"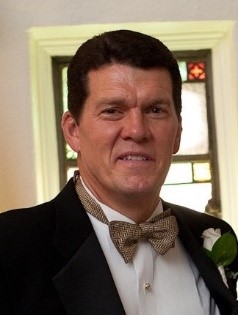 Senior Fellow
Retired CEO of Lieberman-Appalucci is the oldest integrated agency in the Lehigh Valley.  Marketing and Community Relations consultant for Ashley Development Corporation.  Formerly Bethlehem Steel Loop Sales program, General Manager for Mack Trucks, NC.  Served on Boards of Directors for St. Luke's Hospital, the Boys & Girls Club of Bethlehem, United Way of the Lehigh Valley, the Lehigh Valley Community Foundation and the Allentown of Art Musuem, and a Trustee of DeSales University.
BS-Marketing and Management, Lehigh University
Ira Feinberg "Ira"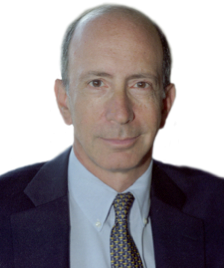 Senior Fellow
Retired Consulting Partner - head of US Insurance vertical - Tata Consultancy Services, Former senior Partner KPMG Consulting - leading IT Strategy, BPR and Insurance Tech and Ops practice, CEO of angel-funded software firm for process dignostics, former Managing Director of global systems development at Morgan Stanley, former Divisional CIO at Bankers Trust
BS-Industrial Engineering, Lehigh University; MS Program - Operations Research Union College
Philippe J. Barzin "Phil"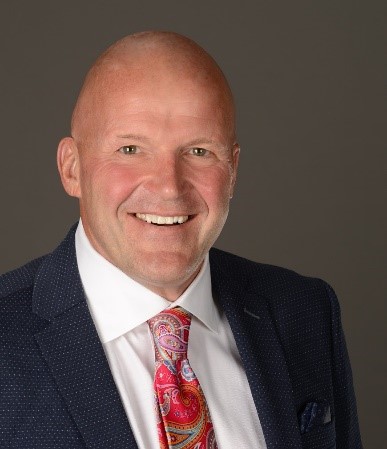 Senior Fellow - Tableau Development
Retired Director-Global Strategic Business Planning & Execution, J&J
Executive experience in both start-up and Fortune 20 corporations in life sciences, finance and high tech
Dual US and Belgian citizenships, multilingual; former NATO officer; triathlete
Master Black Belt Training in Lean Six Sigma
BS–Exercise Physiology; University of Liege, Belgium; MSc-Education,  University of Liege, Belgium;  University of Liege, Belgium;  MBA-Managed Care, University of Pennsylvania
Douglas D. Sunday "Doug"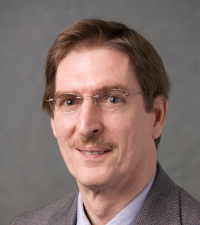 Senior Fellow
Former Plant Manager, Air Products & Chemicals, Inc.
Managed over 100 projects and mentored over 500 students at ESC in process improvement, applied statistical process controls, lean/JIT systems, plant simulation and facilities lay-out.
BS-Psychology, Lehigh University; MS-Industrial Engineering, Lehigh University
Andrea G. Wittchen "Andrea"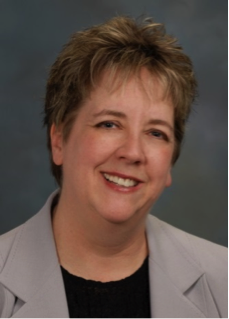 Senior Fellow
Former Vice President, QuestOne Decision Sciences Corporation - fourteen years from bootstrap to exit.
Adjunct Professor–Music Department, Lehigh University
Professional harpist
Named to Best 50 Women in Business in Pennsylvania Convener, Steering Committee, Lehigh Valley Sustainability Network
BMusic - Harp, Jacksonville University; Masters Music - Harp, Eastman School of Music; MBA, Lehigh University; Certificate in Strategic Management, AMA
Stephen Senkowski  "Steve"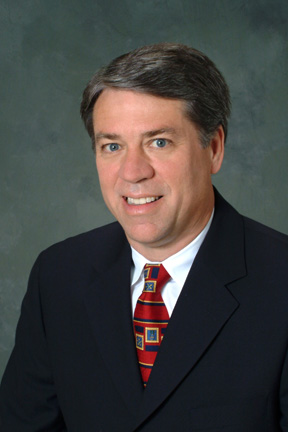 Senior Fellow
Retired President, Armstrong Building Products. $1.4 billion in sales, $240 million in profits, 28 factories around the world with 3200 employees.
Board of Directors: National Association of Manufacturers; Design Futures Council; Lehigh University ISE Department; Harvard University Joint Center for Housing
BS-Industrial Engineering, Lehigh University
Sekar Sundararajan "Sekar"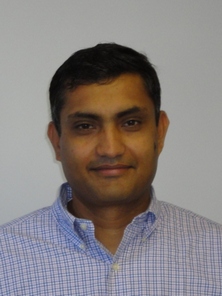 Senior Fellow
Chief Supply Chain Officer, Melissa and Doug
Mentored hundreds of students in successful industry projects. Saved PA DOT millions of dollars through the AgilePA efforts.
BTech-Indian Institute of Technology (IIT), Chennai; MS-Industrial Engineering, Lehigh University; Harvard University Course on Finance for Senior Executives
Raymond J. Novotny "Ray"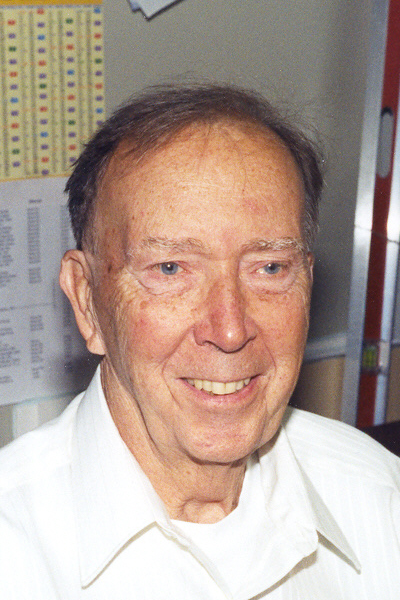 Senior Fellow-Mechanical Engineering
Retired Vice President-Engineering, Thiokol.
More than 50-years of engineering design experience and holds 36 U.S. patents.
BS-Mechanical Engineering, City College of NY; MS-Mechanical Engineering, Rensselaer Polytechnic Institute
Lawrence R. Butler, P.E. "Larry"
Senior Fellow
Founder- Butler Engineering and Contracting, Inc.
Adjunct Professor, Lehigh University teaching AutoCAD, Industrial Controls and Fundamentals of Engineering. Lifelong member of American Society of Mechanical Engineers
BS-Mechanical Engineering, Lehigh University