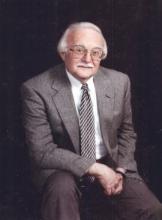 A Senior Fellow at ESC, Joseph D. Feskanin has over forty years of progressive management and technical experience focused on Total Quality Management, facilities engineering, design and development of computerized measurement and control systems, automated material-handling systems, and biomedical electronics applications.  He has also been involved in high-volume manufacturing in the electronics, textile, and steel industries.  He has directed start-up operations, interfaced with OSHA and DEP, implemented systems-integration and process-control techniques, and initiated energy-utilization programs, all focused on establishing and improving profitability.
In addition, he has served as an industry mentor between 1990 and 2013 and is currently associated with Libra Consulting. Working with the Enterprise Systems Center he has served as a mentor to Lehigh University students in the Senior Project Capstone Course. He was a member of the Leadership Development Team and most recently has focused on power reduction methods to reduce costs in energy consistent with financial reporting. Previously, as an Engineering Manager at two industrial manufacturing operations, he mentored two to fifteen students who were assigned projects in the plants and were guided and reviewed weekly with regard to progress on the projects.  Final reports were presented in formal video-conferences.
He had been involved as a curriculum advisor/adjunct, serving on an advisory board for twelve years at Lehigh County Community College to develop the Electronic Technology Program.  He also taught solid-state electronics and microcomputer courses.
In addition, he has also taught technology courses at Northampton Community College to electricians and maintenance personnel to upgrade skills in technical and supervisory-level positions.
Joe has a Bachelor of Science Degree in Electrical Engineering from Lehigh University and did graduate work at the University of Connecticut and Western New England College.