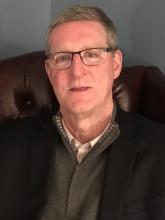 Joe Munley is founder of Munley Resources, LLC and a Senior Fellow in the Lehigh University Enterprise Systems Center (ESC) in Bethlehem, PA.  At Lehigh ESC, Joe is directly involved in developing, aligning and maintaining mutually beneficial relationships between clients and ESC.
Joe's business career spans 37-years., and includes senior level leadership positions with both $B corporate and $100M privately held entities.  He comes to ESC with a unique mix of background and managerial skills developed from his varied experience in both the operations and commercial areas.  
Depth of experience covers broad range of US & Global business activities including both non and bargaining unit sites.
Most recently, Joe was VP of Global Operations at ABEC a Biopharmaceutical equipment manufacturing company.  Prior to retirement from ABEC, the majority of Joes managerial career was in the Packaged, Specialty Gases and Chemical Industry.  Before moving to ABEC he was with Praxair Distribution Mid Atlantic holding the positions of VP of Operations & Director of Productivity.  Prior to Praxair, Joe was Eastern Region General Manager for Air Liquide America Specialty Gases.  The earlier part of Joes career included 21 years with Air Products and Chemicals, Inc. where he held positions of increasing leadership responsibility in Plant Operations, Product Management and Business Management.
His educational background is in Chemistry/Business and he comes to ESC with significant hands on management expertise and strong analytical and technical capabilities to grasp complex problems and generate effective and profitable solutions for our clients.