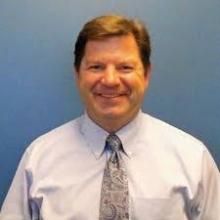 Peter Rittenhouse is a Manufacturing leader with experience in plant start-ups, continuous improvement, cost reduction projects, and high-speed production. He has his BS in Industrial Engineering from Purdue University.  Peter has retired from Nestle Waters where he held the position as Director of Manufacturing & Supply Chain.  Nestle Waters was the fastest growing beverage company in America for 15 year between 1995 and 2010 where it grew from $650 million in sales and 24% market share to $4.7 billion in sales and 40% share of the bottled water category. 
Currently, Peter is the President of Rittenhouse GAP Advisors which focuses on continuous improvement execution in all types of operations. "Got a Problem, Get a Plan" is a traditional Industrial Engineering service provider that targets small manufacturers. 
Peter is on the Board at Kutztown University, Trustee at the Allentown's Da Vinci Science Center and enjoys reading, skiing, and playing golf.