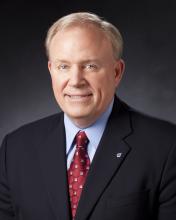 Scott Kress has recently retired after a 36 year career with the Volvo Truck Group of North America.  His career has proven success in directing the strategic development and implementation of sales and marketing initiatives through a dealer based distribution channel within the North American market.  For eight of those thirty-six years he held the position of Senior Vice President of Sales and Marketing, Volvo Trucks North America.  This responsibility for the total commercial operations of Volvo Trucks is represented by a successful record of simultaneously driving revenue growth, profitability, and market share within the North American markets.  Other positions held were Senior Vice President Fleet Sales and Business Development, Mack Trucks, Inc., Vice President Sales, Volvo Trucks America and Vice President National Accounts, Mack Trucks, Inc.
In addition to his experiences as the top executive of commercial operations in North America, Scott has served as a board member for several entities within the Volvo Group including Volvo Parts North America, Mexico and Canada.  His career also had him involved as a board member and president on a number of industry boards. 
Scott graduated from Lehigh University with a BS in Business Administration with a double major in Management and Marketing.  He also completed a number of executive education courses at Harvard Business School: Strategic Negotiations...Competition and Strategy...and Global Marketing Strategy. 
Scott feels that "Customer Management for Profit and Sales" as well as "Driving Sales Performance through Sales Metrics" are key factors to be addressed for success in most businesses today.