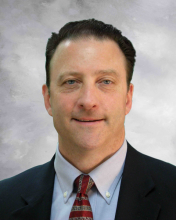 Victor See is a seasoned executive with over 30 years of experience in Aerospace, Aviation, and Information Technology business areas.  He brings a wealth of expertise in leadership, program management, financial success, profit and loss reporting, both financial and long term budgetary oversight and creating an outstanding corporate and business environment.  He is a strategic advisor and consultant to numerous companies for new start strategies and development, market analysis, corporate culture analysis, and return on investment trades, providing executive IT, Research and Development, and space acquisition expertise to industry, the Intelligence Community and Department of Defense.  He retired from the U.S. Navy as a Rear Admiral (UH) in 2009.   Significant experience includes:  Leadership, Strategic Planning, Business Development, Executive education and Company Cultural Analysis, Program Management, Innovation and Technology, Teambuilding and Communications.
He currently provides board member and advisory services and strategic consulting services for numerous companies.  He was the Senior Vice President of Integrity Applications Incorporated (IAI) in Chantilly, VA.  IAI is an engineering and software services company with a nationwide presence supporting the intelligence and Department of Defense communities with a focus on Government space and intelligence, surveillance, and reconnaissance systems activities.
Prior to working in industry, as a Navy Admiral he held three jobs leading Navy Space acquisition; as the Communications Director, National Reconnaissance Office, designing, delivering, and operating space, terrestrial, enterprise and information technology systems for the largest US inventory worldwide network; the Program Executive Officer for the U.S. Navy's UHF satellite communications program; and Commander of the SPAWAR Space Field Activity, an organization of military and civilian personnel in space acquisition delivering capabilities to the Navy and Department of Defense.
He has held board positions for GMV Space and e2v, and currently supports Space Systems Integration, LLC.  He has a BS in Physics/Oceanography from the United States Naval Academy, and holds a MS in Aeronautical Engineering from the Naval Postgraduate School.  He is a certified Defense Acquisition Level III Program Manager via the Defense Systems Management College.