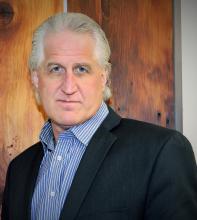 William Henry (Bill) is a statistical/predictive analytics consultant and mentor at the Enterprise Systems Center. Mr. Henry has over 25 years in statistical modeling and analytic applications with 5 plus years operating in PhD level analysis. He has SAS proficiency and has worked in SPSS statistics and programing for over 20 years. He partners with expert consultant teams to deliver value to a wide range of needs. Bill is constantly developing new ways to observe and understand companies and big data through sophisticated data analysis. He presents lectures for graduate students at universities and appreciates the mentoring opportunities with Lehigh students in real business projects.  
Bill is an expert in the development and interpretation of validated standardized instruments for both clinical and business systems using experimental methodology. Having credentials and licenses to administer a large range of psychological and systems tests, he is often called upon for diagnostic and corporate evaluations. He is frequently utilized by physicians as well as attorneys to be an expert witness in court. Because of his extensive statistical experience and diagnostic knowledge, one natural outgrowth has been toward organization effectiveness in the corporate environment, both for profit and non-profit.
Currently in a Ph.D. program focusing on statistical metrics, Bill holds a masters degree in psychology from Kutztown University. He obtained his bachelors degree in experimental psychology from La Salle University. He has extensive post-grad work in statistical modeling methodology, parametric and inferential modeling, probability and forecasting.